HOWO Dump Truck 371HP 10wheels LHD 18CBM 30ton Front Lifting for Mininig industry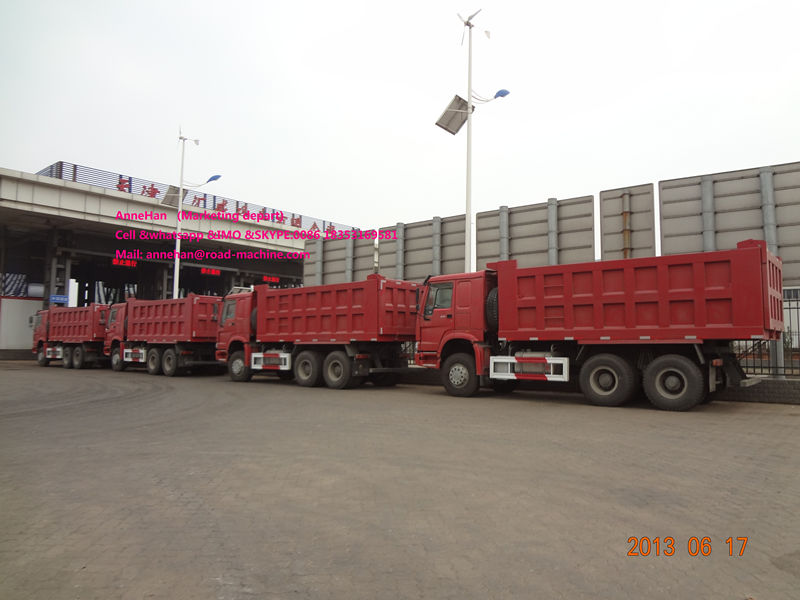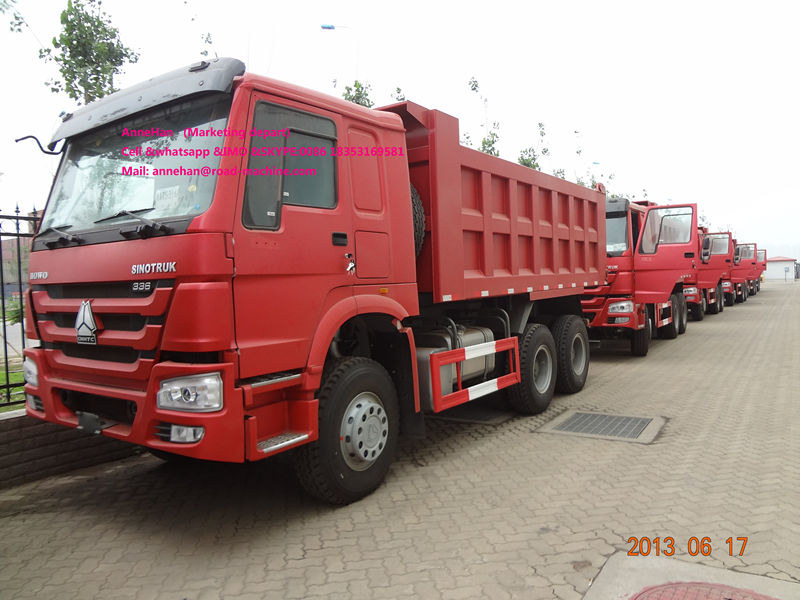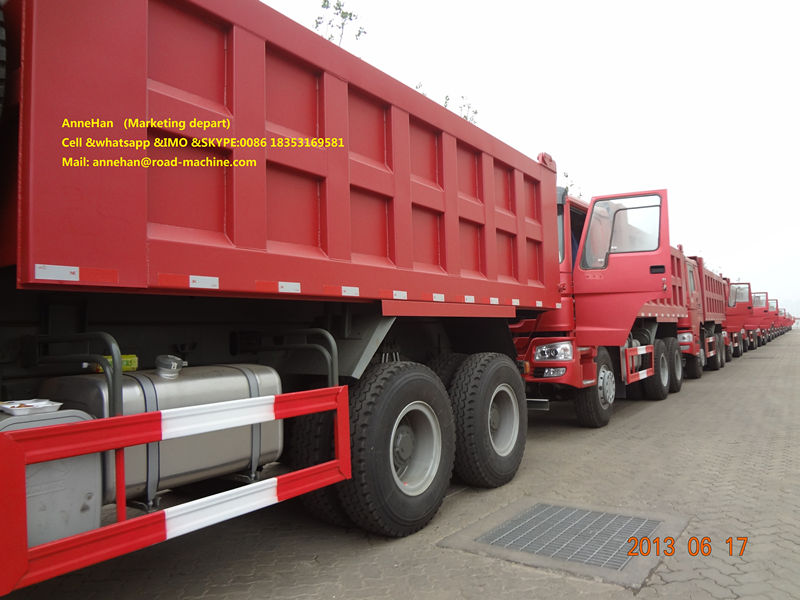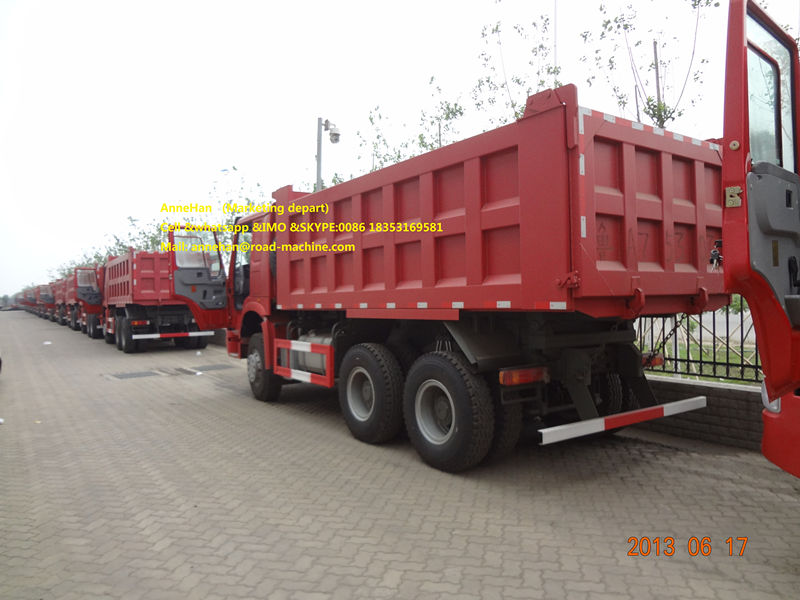 Description:
HOWO Dump Truck 371HP 10wheels LHD 18CBM 30ton Front Lifting for Mininig industry
The reporter noted in the press shop, in addition to send large covering parts of the small workers on-site operation, all remaining feeding, stamping are completed by the linkage robot and punching machine. Each station robot control cabinet and color display independently, the operator can easily adjust, modify operation procedure, with pressure piece flip, automatically change tooling and other functions. The site responsible person told the reporter, the level of automation press line to improve, not only greatly improve the production efficiency, but also make the stamping quality more stable. It is said that this is China's heavy truck industry's first fully automatic stamping production line. The production line put into use, is a great progress the equipment level of heavy truck enterprises in our country.
The robot in welding workshop, everywhere. As a national "863" plan "heavy vehicle integrated development technology" is an important part of the welding line, to create high-quality ho Lok A7 cab and create good conditions. High efficiency, automation is the welding production line highlights. It is understood that in order to ensure the realization of different models of the same production Luo Hao A7 basic models, transmission device and fixture for welding line with flexible design, flexible production by electrical control of different models.
Specification:
HOWO A7 Dump Truck 336HP 6X4 LHD 20CBM 40ton HYVA cylinder for Mininig industry

Model

ZZ3257N3647N1

Drive Type

6×4

Engine

WD615.69 , 336HP( Euro II)

6 cylinder in-line with water cooling, turbo-charging & inter-cooling,4 stroke electronic fuel injection diesel engine

Displacement : 9.726L

Cabin

HW76 lengthened cab(with one sleeper, air-conditioner and new-style seat)

Transmission

HW19710(10 forwards & 2 reverses)

Front Axle

1×HF9 ( 9 Tons)

Driving Axle

HC16, 16Tons

Steering

ZF8118 hydraulic steering with power assistance.

Clutch

Single-plate dry coil-spring clutch, diameter 430mm, hydraulically

operating with air assistance

Rim/ Tire

11.00R20,12.00R20,12.00R24 Radial tire

Wheel base

3600+1350(mm)

Overall dimension

8375×2496×3450(mm)

Cargo body

5600×2300×1500(mm),Bottom:8mm, Side:6mm

The curb weight

12200(Kg)

Gross weight

25000 kg

Max. speed

75km/h

Color

White, red, green, golden and so on.

Applications:
It used for Mining industry, Construction business, docks and so on.